There are many benefits to becoming a member of the North American Raspberry & Blackberry Association, whether you are a grower, researcher, supplier, processor, or marketer.
Connect and network with growers and researchers all across North America who share your interests and concerns
$25 discount on annual conference registration
Support caneberry research – a portion of grower's membership dues goes directly to the North American Bramble Growers Research Foundation
The Bramble, NARBA's quarterly newsletter – valuable and timely information
Membership directory – an online listing and link to your farm or business website, social media, and easy access to other members' information
Access to the "Members Only" section of our website that includes, newsletter archives, previous conference presentations, and educational resources.
E-mail alerts on important legislation, pesticide registrations, new resources, etc.
Member Profiles
NARBA's members are a varied group of people and businesses representing farms, businesses and marketers in the berry industry.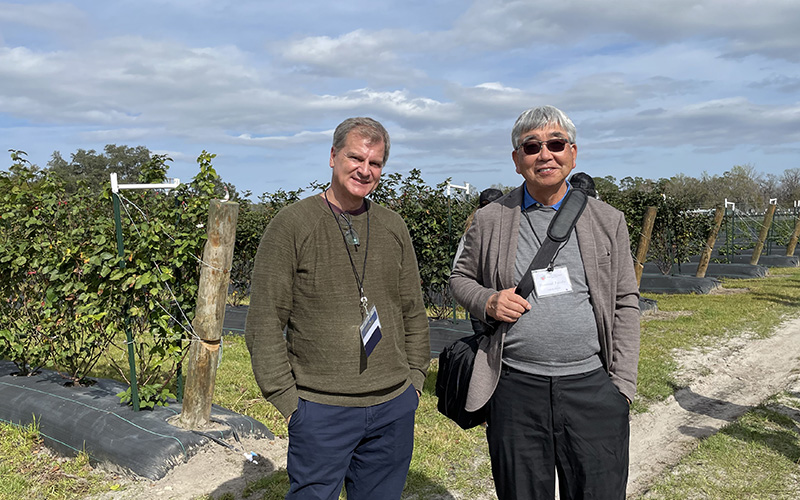 New Grower  / Very Small Grower – $50/ year plus acreage assessment of $5/acre up to 20 acres
Grower – $85 / year plus acreage assessment of $5/acre up to 20 acres
Research or Associate – $40 / year
Industry – $150 / year
Affiliate Organization – $150 / year
NARBA will be gathering in Wilmington, North Carolina on February 27th & 28th, 2024 for our annual Raspberry & Blackberry Conference.
You can sign up for a new membership or renew your membership for 2024 with your conference registration.
NARBA Membership Application
Credit card payments are processed securely through Stripe.
Research Foundation
Review previously awarded projects and current application availability.