North American Raspberry & Blackberry Association
A membership organization for growers, researchers, marketers, and stakeholders in the caneberry industry.
To actively support a vibrant, healthy and competitive raspberry and blackberry industry at all levels, from the farm stand to the global marketplace
To provide a unified voice and platform to represent the raspberry and blackberry industry in North America
To identify, support and communicate research and marketing priorities for raspberries and blackberries in North America affecting the general interest of the NARBA membership and the industry
To engage with partner organizations on promotion of raspberries and blackberries with a focus on breeding, production, extension, health benefits and consumer outreach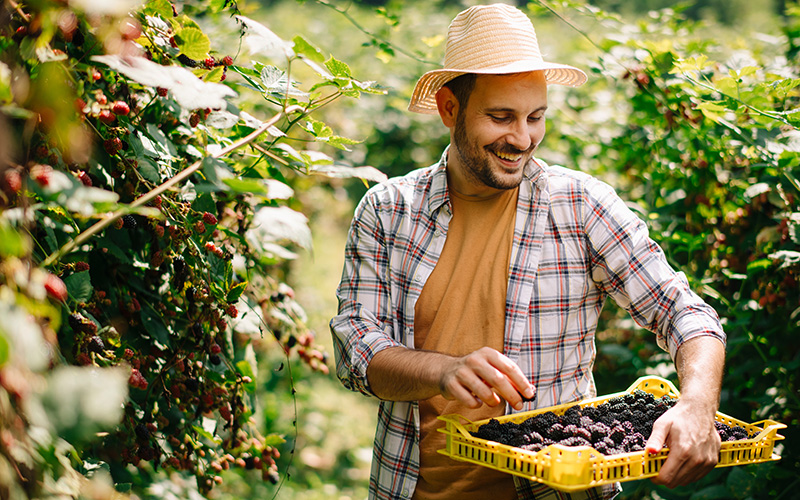 NARBA members come from all aspects of the raspberry and blackberry industry from the farmer to the consumer including researchers, marketers, extension, commodity groups and more.
NARBA holds an annual conference that features workshops, speakers, an industry showcase, networking events and a regional farm tour. NARBA members receive registration discounts.
Blackberries and raspberries are iconic summertime fruits that are much more than just a great tasting treat. Learn more about everyone's favorite berry here.
RESEARCH FOUNDATION
The tax exempt research arm of NARBA is the North American Bramble Growers Research Foundation. This organization facilitates NARBA's ability to receive donations and make grants to fund caneberry research.
A comprehensive listing of nursery suppliers, production resources, caneberry industry suppliers and services.
The association was founded in 1985 to represent growers across North America. Read the story behind the organization from its founding to the present.
NARBA is governed by an Executive Council, which is elected by the membership. Learn more about the governing structure of NARBA and how you can be involved.
Stay informed on important caneberry industry events happening during the year. This guide offers an overview of events of interest to NARBA members.