2024 Conference - Wilmington, North Carolina
The 2024 NARBA Conference will take place on February 27th & 28th and will be our 20th Annual Conference!
We will be partnering with the North Carolina Caneberry Association and will feature sessions highlighting this growing region.
Join us for engaging research presentations, networking opportunities and local farm tours of the region. Conference registration & hotel room are open.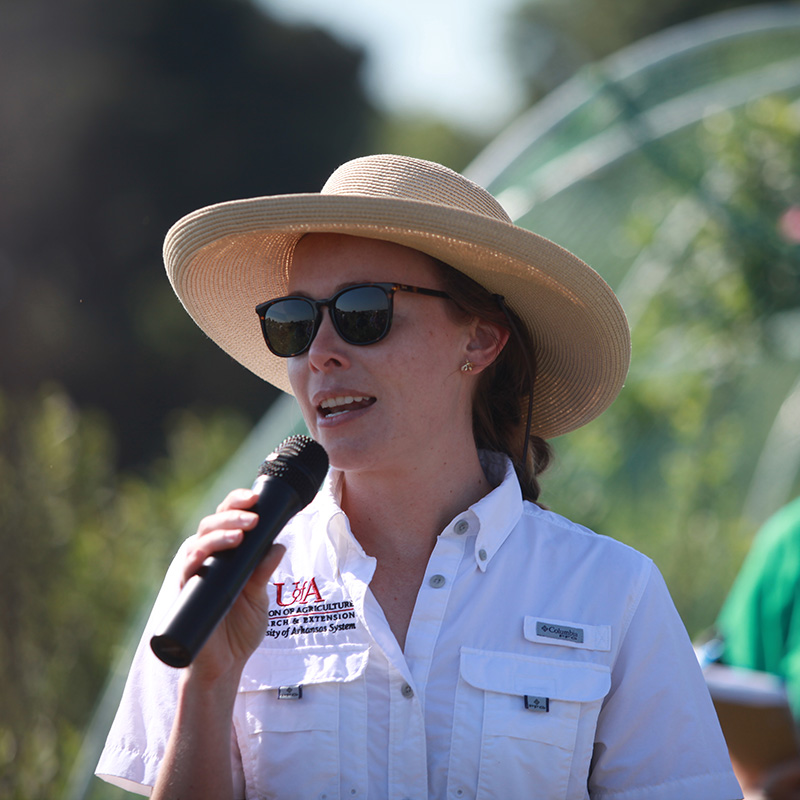 The 2024 conference will be broken down into the following sessions:
Fundamentals of Caneberry Production
Pest and Disease Control
Plant Management
Breeding
New Technology
Long Cane Production Management
North Carolina Caneberry Industry
North Carolina Farm Tour
2024 Conference Poster Sessions
The North American Raspberry & Blackberry Association is pleased to offer conference participants a way to share their latest research findings. Posters may be submitted by undergraduate and graduate students, researchers, and extension educators associated with academic institutions and government agencies (USDA, etc.), and by industry researchers.
Wilmington, North Carolina is an award-winning destination where historic charm blends seamlessly with modern design and new attractions. Our conference will take place at the Wilmington Convention Center which boasts walkable access to shops, restaurants, nightlife and memorable coastal activities just minutes away. North Carolina also provides an opportunity for networking in the rapidly expanding caneberry industry of the Southeast growing region.
The Embassy Suites by Hilton Wilmington Riverfront will be our host hotel and is just steps away from the Wilmington Convention Center. The hotel overlooks the Cape Fear River and Battleship North Carolina and the Wilmington Downtown Riverwalk passes by its door. Enjoy a drink at the rooftop bar, savor free made-to-order breakfast and complimentary evening receptions. Special rates are locked in at $179-$199 per night. 
Sponsors are crucial for keeping registrant fees low, bringing high quality presenters, and providing a valuable conference experience for all. We can create value for your company as a sponsor and support your marketing and outreach goals with face-to-face networking opportunities.
We offer many levels of sponsorship support. Join us for our 20th Annual Conference as a sponsor to:
Increase industry presence and recognition
Build relationships with growers, industry, and peers
Provide industry support of research, breeding & production management development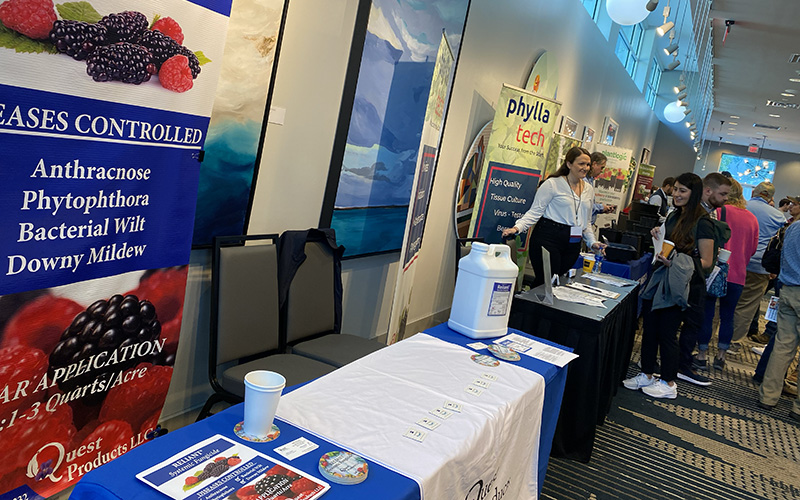 The pre-function areas of the Wilmington Convention Center will be turned into tradeshow of products and services for caneberry growers and industry. These booths will surround the main conference area and can be visited before, during and after all 2 days of sessions with dedicated times each day. Contact information for all exhibitors will be included in the conference program & online.
Exhibitor fees:
Single space: $575
Double space: $800 (includes one conference registration)
Electrical Access Fee (Single 5a connection): $35
2024 Conference Registration
Credit card payments are processed securely through Stripe.
NARBA's 2023 Annual  Conference was held Tampa, Florida